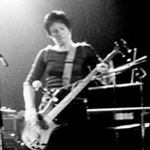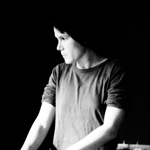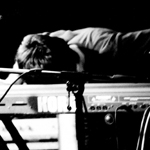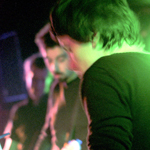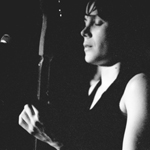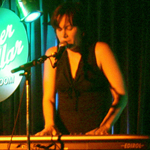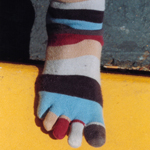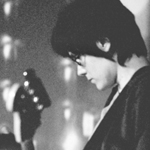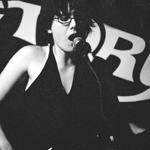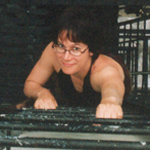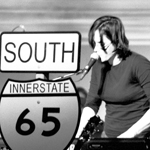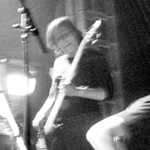 Music:
Sal: Gloribel co-wrote this song, sang and played keyboards
Shangri-la: with her on vocals and keyboards
Tide: with her on vocals and keyboards
Dream Of The Fire: she wrote this song, sang and played keyboards

There's more great music on the MySpace pages of her projects Asphalticow and Peregrina.
18 December 2010
Dear all,
We have just lost a very dear friend of ours, Gloribel Hernández. Since 2004, she was part of the band and our lives, gracing our music with her vocals (anyone not being heartbroken by listening to "Sal" has never truly loved) and her marvellously inspired sense of arrangements, not to forget her keyboards and bass parts (even guitar and flute). Her role in the band expanded with the years, culminating with the sessions for our third album "Merced" (released in 2009) which featured her talent at its peak: mesmerizing lead vocals on several songs as well as beautiful instrumental parts defining the sound of the record. In 2008 she had to leave us, returning to her home country of Venezuela for personal reasons.
As all who knew her can testify, Gloribel was a formidable human being, with a passion for living, a strong and big heart, and a soul so warm it could comfort and inspire anyone who travelled next to her. In the coming period, we'll be busy remembering her and celebrating her.
Gloribel died on 16 december 2010 at the age of 39 in Caracas, Venezuela, where she lived with het daughter Alba.
Feel free to mail us, if you want to let your feelings know.
Wishing that you all are well and sound. Please tell your friends you love them. Now, not later.