16 December 2020 - Crowheart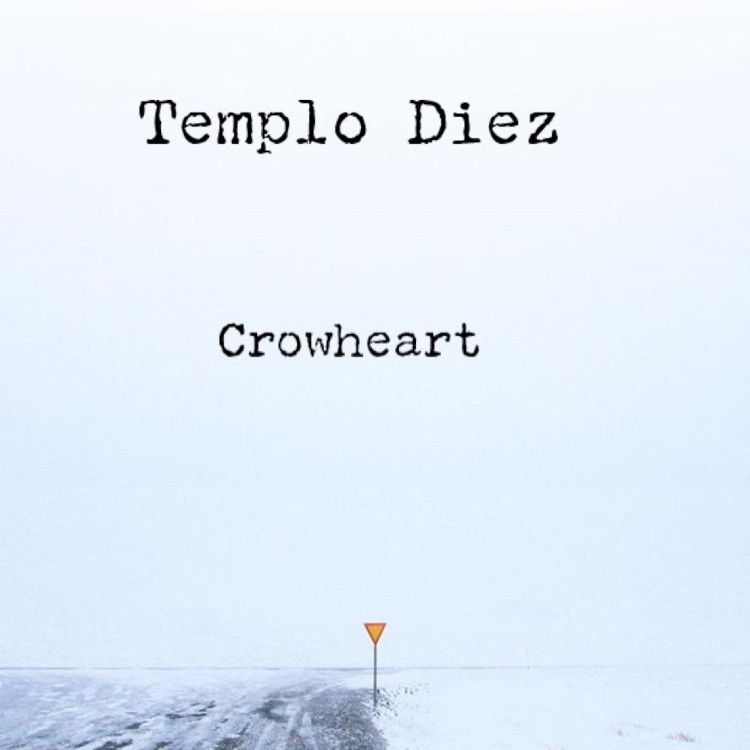 Ten years speeding fast, and we still miss her so much. Gloribel Hernàndez travelled with us for several years, countless gigs, tours and 2 albums (Winterset and Merced) where she freed and matured our music with her wonderful vocals, bass and keys parts, also mixing experimentation and improvisation in our lo-fi sound (a spark initiated in Templo Diez by our dear friends of AU, Jan Borchers and Paul Klaui, both taken from us this year). A true musician at heart.
But first and foremost, a gracious human being, courageous, honest, humble, brave, strong and kind. The exact sort of people that SHOULD NEVER be taken away so young because of the good they bring into the world.
Two years before she died, French label Hinah fell in love with Glo's voice and asked us to release an exclusive EP of Templo Diez songs where Glo was lead vocalist. Of course, we were enthusiastic about this idea and this resulted in Crowheart released in 2008, in between Winterset and Merced.
To honor her and to mark those 10 years, we decided to make those tracks available on Spotify. She needs to be heard and remembered. In these dark days more than ever.
---
26 November 2020 - Going Surfing
New video by Stift.
---
24 September 2020 -The Sound of Waves
The video was created by Stift. Here's what they say about it:
"We were asked to make the videoclip for the new Templo Diez song 'The sound of waves'. This band actually works the same as we do: their music is so cinematic, it tells us so much and that is such a wonderful combination. The way they use to concept of time and reflection in their lyrics inspired us to create this videoclip. Besides our own interpetation of the song, we were told that this song was written for the daughter of the singer. This inspired us even more. It is a story about a daughter, time and reflection. We hope you enjoy the music and the film."
That's what we hope as well!
---
6 September 2020 - Starlight official press release
On October 2nd 2020, the Dutch band Templo Diez will release their long-awaited new album 'Starlight'. The album takes the listener on a journey along 10 songs in the warm and cinematic style characteristic of the band. Templo Diez worked 5 years on 'Starlight', a long stretch where a lot happened in their personal lives. This sixth album signals a new creative and productive period for the band.
Templo Diez' music draws its inspiration from travels, landscapes, from true stories and dreamt memories, from movies, films, novels, poetry,… On previous releases, each song could be experienced as a short movie soundtrack. On 'Starlight', each track is also a short story where the band shows their introspective side, with a deeper emotional study of the song characters.
The tracks are a kaleidoscopic ensemble alternating personal and introspective themes with gothic impressions of a feverdream- born America. 'Nightwind' is a lush mix between 80s indie pop and psycherock. The concise lyrics paint a whole story with a few sparse lines, taking the listener to a side of LA by night belonging to losers and misfits, more Bukowski and Fante than Sunset Strip. The track 'Sister' was freely inspired by a picture from Pascal's sister, taken right before she casually dived in the Atlantic Ocean in mid-February. "Typical from my sister", says Pascal,"and I wanted to pay hommage to her inner strength and self-will". He wrote 'Sound Of Waves' for his daughter, conveying the miracle of innocence and the fragile wisdom that comes with it. Contrasting with more introspective songs, 'Southern And The Dog' is recorded live, with an energy and sense of urgency permeating the whole recording. The song title points to two 19th-century US train lines (The Southern and The Dog) which crossed in Clarksdale Mississippi, one of the birthplaces of Delta Blues. The tempo and delay-laden groove of the song evokes a train ride drenched in the gothic atmosphere carried by a slow rock arrangement.
A departure from the previous tracks, the last song 'Going Surfing' is most probably the first Slow Introspective Surf Song ever. Pascal, a Frenchman born near the Atlantic beaches of the Landes region, explains: "Surf is an important sport and way of life in the region I come from and also in this mythical America where most of our songs take place. It was bound to happen: a surf song, Templo Diez-style!".
Templo Diez is: Pascal Hallibert, Leejon Verhaeg, Paolo Panza, Hans Custers en Shireen van Dorp. Former band member Miranda Visser played haunting strings on the opener '305 South'.
Along the years, the band has built a strong live reputation thanks to emotional and intense performances. They toured several times USA (incl. SXSW, CMJ), Canada and Europe. In the Netherlands, they played such Dutch pop temples as the Paard, Paradiso, Tivoli and high-profile festivals such as Crossing Borders and Motel Mozaique. 'Starlight' will be released on October 2nd 2020 on label Innerstate 65, with distribution by Continental Record Services.
---
16 August 2020 - New album: Starlight. Release: 2 October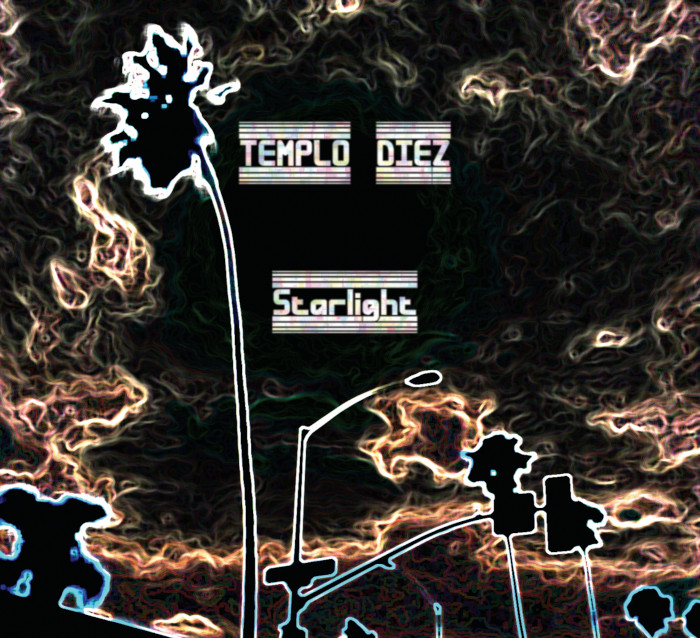 You know us, we like to take our time. So the recording and mixing and mastering and design of our new album and the living of our lives inbetween took a little longer than expected. But we did it. Starlight wil be out on 2 October, distributed by Continental Records Europe. More news coming soon.
---
22 June 2019 - New album coming this autumn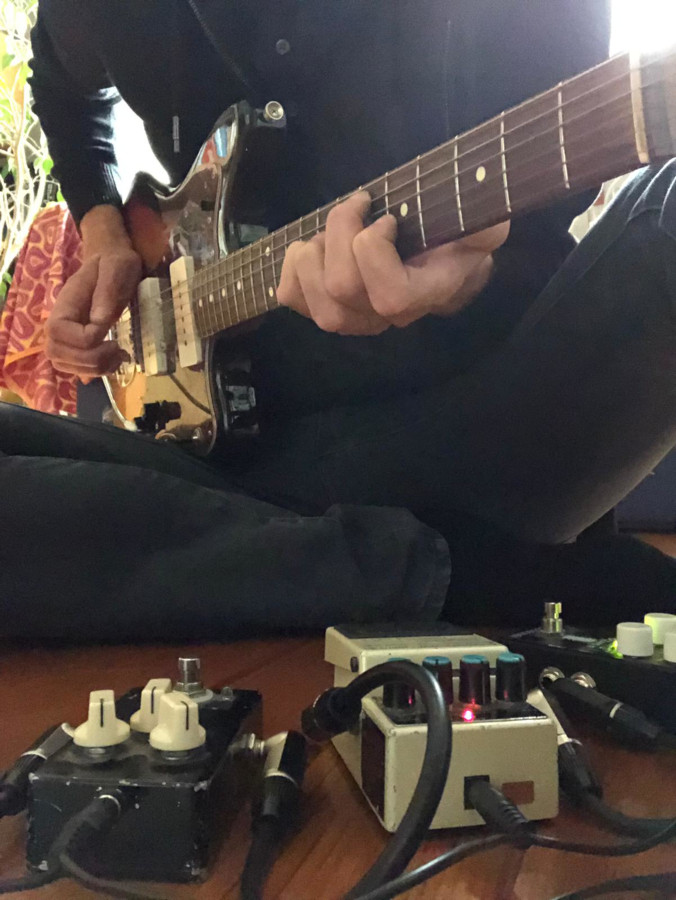 We had a break for a while. A band can need som time off, after playing more after 15 years together. But now coming together with new inspiration and creativity feels really good. We've been working on new song and are almost done recording, mixing and mastering them. We'll be happy to present them to you on our new album, that we'll release this autumn. Keep an eye on our website for updates!
---
16 March 2015 - "Constellations" released today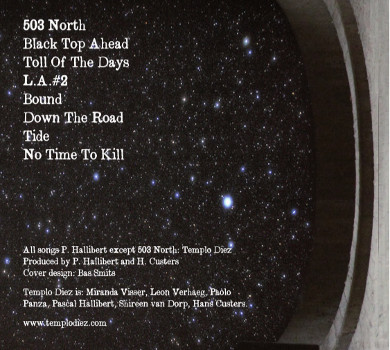 Today is the day of the release of our fifth album, Constellations. You should be on your way to our webstore already. Or you can click on the album cover just left of this message to find out more. Talking about the album cover, Bas Smits designed it. As always. And he did a great job. As always.
---
1 March 2015 - New album "Constellations" out on the 16th of March
We have to admit that we took our time for this album. We usually do. It will, as always, be released by the good people at My First Sonny Weismuller / Konkurrent. Release date: the 16th of March.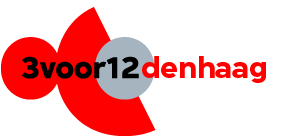 Before that, on Saturday the 7th of March, you can hear us play the full album live, in Club 3voor12 Den Haag in the Paardcafé in Den Haag. If you want to get the brand new album before the official release, come to the show and get a copy directly from us!
---
1 March 2015 - New website
We've changed the look of our website. There might be some constuction work going on for some time. Feel free to mail the webmaster if you have ideas, tips, wishes or complaints.
---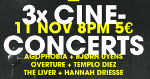 14 October 2014 - Missed our live sountrack for Dan Sachar's Overture ealier this year in Leiden? Here's another opportunity to see & hear it.
---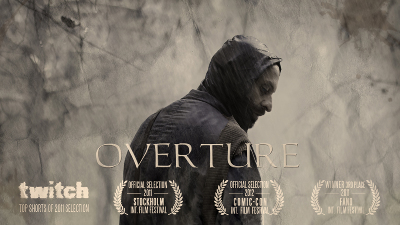 8 February 2014 - Filmmaker Dan Sachar invited us to play a live soundtrack for his short film Overture, at the Cineconcert event, which is part of the Leiden International Short Film Experience. Date: the 3rd of May. Time and Venue: we'll let you know as soon as possible.
Update: There will be a reprise at the Museumnacht Leiden on the 17th of May.
---
21 April 2013 - We finally completed the recordings for our new album last week, and the first raw results are already very promising. Next step: mixing, mastering and release (planned this Fall). So: sleepless nights ahead!
As a teaser, here's Toll Of The Days, an unplugged version of one of the songs of the new album guerilla-recorded in one take with mics randomly set in the room, while waiting for our drummer. The final version will be different, but the core of the song (the road...) is very much there already. Hope you'll enjoy it as much as we did while playing!
---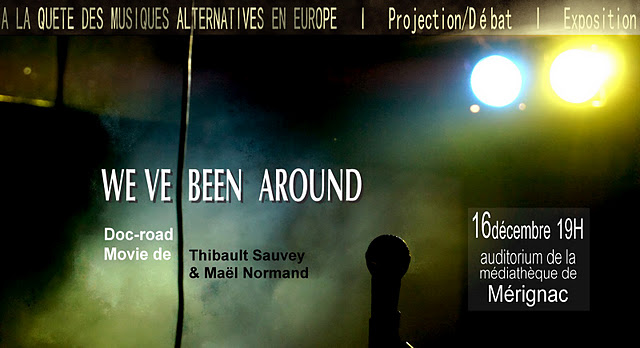 11 January 2012 - Back in July, a team of young French filmmakers was crisscrossing Europe to document the state of alternative music in the old continent. They duly stopped in Amsterdam and visited the (always thrilling) OCCII on the precise night where we shared the stage with the amazing Black Diamond Express Train to Hell. Good timing: it was one of our most sonic gigs, and Pascal was in the mood for an interview theorizing the rise and fall of indie music throughout the ages, which apparently survived the editing process.
To get a taste of the project, see the website. The documentary is now ready and was premiered in Merignac (France) in December. More projections will occur in cultural centers in France. Contact the filmmakers (wevebeenaroundeurope_at_gmail.com) if you want to get your hands on a copy of this essential documentary!
---
27 October 2011 - We got very nice news from the producers of the tv series Seinpost Den Haag. They will use Sedan, from our first album Hoboken, in one of the upcoming episodes. Seinpost Den Haag is a fiction series on Dutch national television (KRO) about the daily life of the people working in police station in "our" The Hague.
---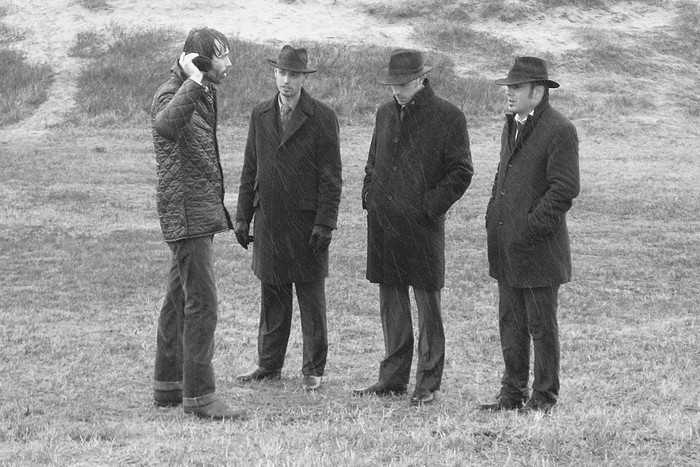 21 September 2011 - Our video for Holler#2 is one of the nominees for the Haagse Poprijs 2011, best video. Hats off to Roman and his impressive crew!!! Needless to say we would be very happy with your vote.
---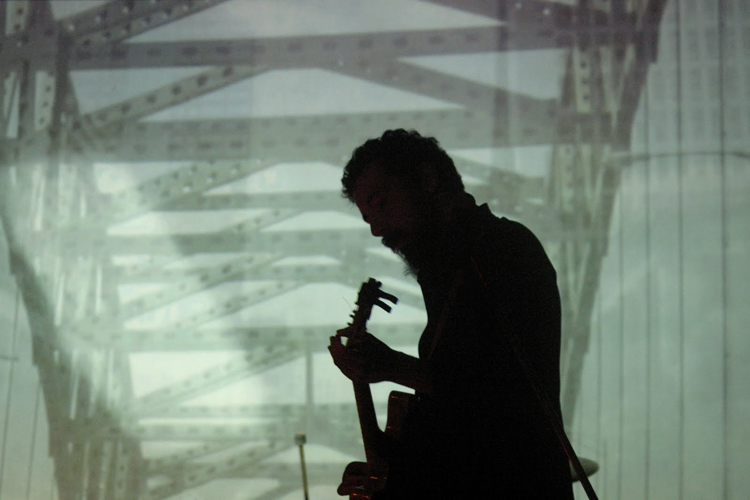 24 July 2011 - We had a great time playing four gigs in the past month. Too many highlights to mention, so we just pick out a few. It was a pleasure to play two gigs with Black Diamond Express Train To Hell. They're great musicians. And they are very nice people. It was an honour to be on the very last CrazyCaveClub hosted by dj Joop Ankeman (aka Peter). We're sure he'll come up with some new plans to keep the Den Haag no-so-rock scene alive and we'll be happy to join in. And it was very nice to meet Thibault and Maël, who came to OCCII all the way from France. They're working on a documentary about the alternative music scene in Europe. Check their website (if you can read French).
In the coming month some of us will enjoy their well-deserved vacation (that's what they tell us, at least...). And we'll be working on new songs. With a little luck we might manage to squeeze in some recording sessions.
Oh. and did you see that great picture? It was shot by our very own Bas at the OCCII. There's more on our Live page.
---
18 April 2011 - The video for Holler#2 - written and directed by our own Roman Escalda - is online now. Go to our Holler#2 video page to check it our, or watch it on YouTube. Many, many thanks to everyone who worked on it, out there in the rain and cold...
---
25 February 2011 - We're oh so pleased to tell you "Greyhounds" got a great reception in the media. So, whith all those reviewers telling you to buy it, what are you waiting for? Maybe you want to read the reviews first? Check our Media section. Or have a look at "De 7even", KindaMuzik's list of best records of the moment. We're in pretty good company there, don't you think?
---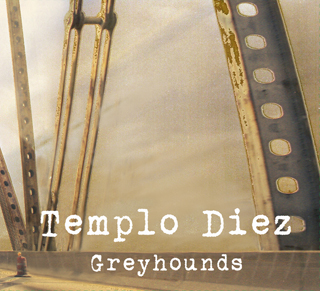 5 January 2011 - Dear all,
Here's hoping Winter and the first flames of 2011 are treating you gently.
Following the trilogy Hoboken-Winterset-Merced, we are both happy and sad to announce the release of our new record "Greyhounds" (My First Sonny Weissmuller/Konkurrent) on January 17th.
Happy because this album marks the beginning of a new musical cycle for Templo Diez (a new trilogy looming, maybe?), injecting yet more rock elements and refined arrangements in the cinematographic mix of elegiac lo-fi, country noir and dark pop that has characterized our previous records.
Sad because we recently lost our friend and former Templo Diez co-singer/pianist/arranger Gloribel Hernández, who shaped the journey of our band and of our lives. The release timing couldn't have been worse ; nothing we could do about it, but lovingly dedicate this music to her memory and prepare more specific tributes in the near future.
---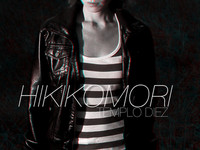 16 November 2010 - We asked Maxim S. Calda to do a remix for one of our songs. And that's what he did. We're delighted to announce this terrific version of Hikikomori. And don't forget to watch the great video by Marc Vos. Put on your Red Cyan anaglyph glasses!
---
20 July 2010 - The first reviews for our new promo EP Freiheit are in. (MusicFromNL, 3voor12, File Under, Nieuwe Geluiden) and they're all raving!! Keep an eye for future reviews in our media section.
Busy (to say the least...) summer, so we won't hit the beach anytime soon... We started with a Canadian tour back in June (triggered by an invitation to the NXNE festival in Toronto), that took us to Quebec and Ontario. Great gigs, great cities, and most of all, great people (thanks again to all the wonderful people and bands and bands of people we met on the road, with special mention to Quebec City 's very own Manahil and to Terry's gang in Ottawa). And we're currently working overtime in our studios to complete all recordings for the new album by the end of the summer. So expect a nice winter release... We'll keep you posted on the proceedings, so watch this space!
---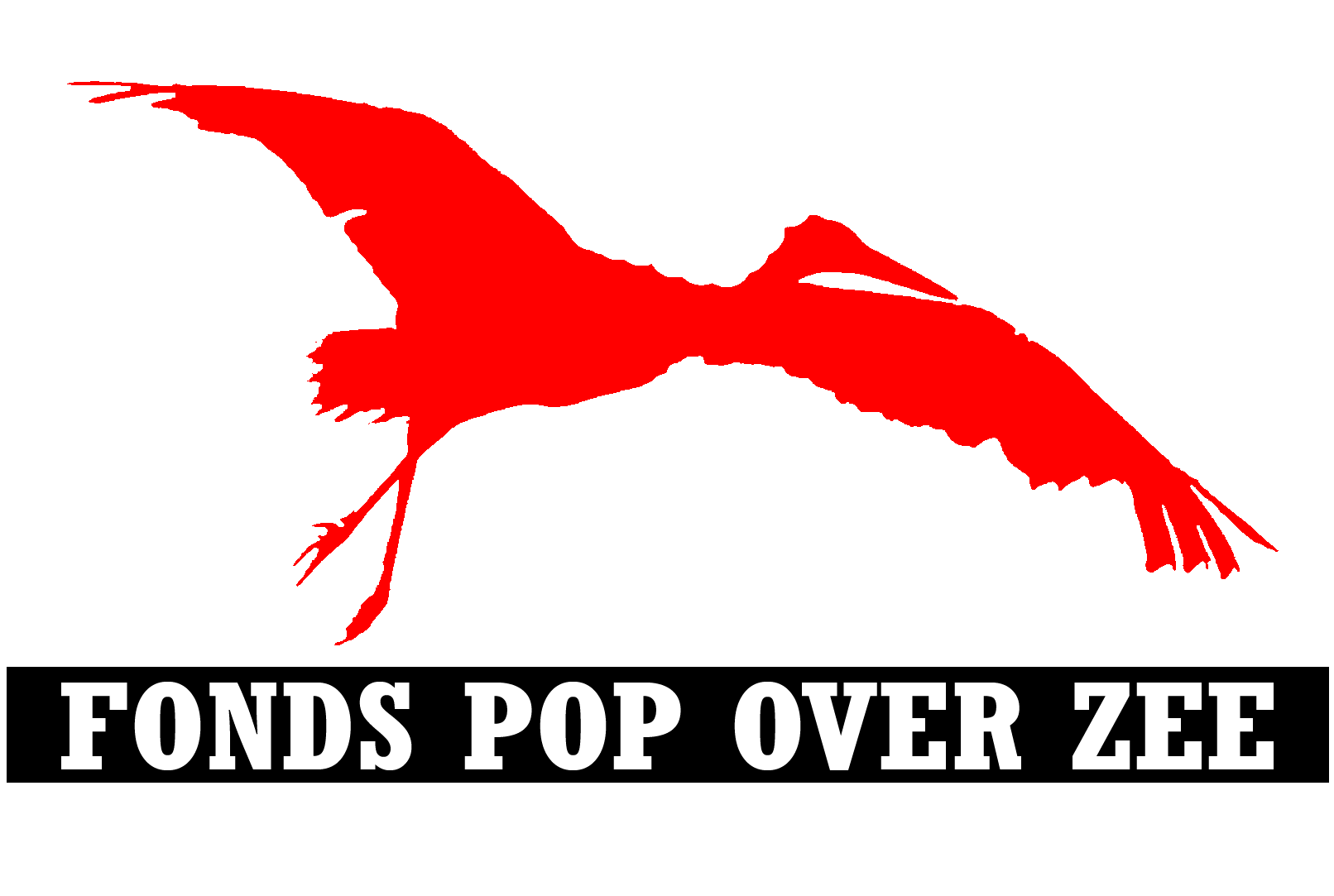 12 May 2010 - We had a wonderful time in Spain last month. Thanks to the nice people at La Boca Del Lobo, Yuglo.com and Green Bay. Thanks to everyone who came to see us. You were great! And thanks to Fonds Pop Over Zee for supporting us. There are some songs online from the session we did for Yuglo.com. Check them out: What A Girl..., On Our Way, Sparkle.
---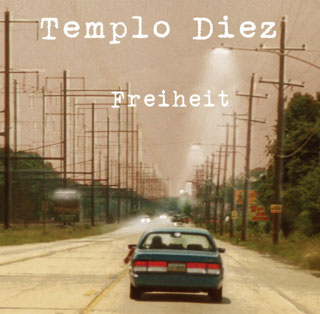 30 March 2010 - Hoping Spring is treating you well... Several news, in a single blast:
We told you about our new EP ("Freiheit", named after a Texas town). Release wiil be in May on My First Sonny Weissmuller Recordings. Don't forget to check the Grehounds video here or on Youtube
Furthermore, as you probably reckoned from our gig list, we're working on 2 foreign tours: Spain in April, and Canada in June (triggered by an invitation to perform at NXNE). And we are looking forward to both of them! More dates will be announced in the weeks to come...
Finally, we'll be supporting the excellent Slim Cessna Auto's Club at the (great) Ekko on may 6th. That's going to be a hell of a evening, warm and true. We hope to see there!
---
6 March 2010 -

It's been a cold, cold winter. But we spent it pretty well, working on loads of new songs. There's gonna be quite a lot of work on some of them. but we don't want to keep you waiting for too long. So, expect the release of new EP within a couple of months on My First Sonny Weismuller. Title: Freiheit.
What? You don't want to wait that long? No problem. Watch video teaser here or on Youtube
---
6 January 2010 - We're very, very proud to be featured on the 18th volume of the ADA online compilation series, available (for free!!!) on the ever excellent French webzine A Decouvrir Absolument (and yes, if you don't know it, you absolutely shoudl discover it!!). And while you're at it, if you're well versed in the fine art of French reading (which you'd seriously better be if you leave in pre-neo-napoleonic-anti-krokette-invasion Netherlands), please have a go at their review from our 3rd album Merced.
Follow this link, and download the record (artwork + 20 MP3 tracks!) Tip: "telecharger" = "download"
---
6 December 2009 - The good people at Radio West gave us some pretty recordings of the songs we played there last week. If you missed the radio show, here's a second chance to listen to us. We did two new songs in even newer arrangements: See me walking and My spring your fall. And there were two "Merced" songs: Shine at last and Hush.
---
23 October 2009 - We've got 2 great projects coming up in the coming weeks, all starting with 2 performances during the Avondje Alles monthly event at the Zeebelt theater in den Haag (see their website; beware, it's in Dutch!), where we'll perform along a video projection.
After that, to deepen our thespian dispositions, we'll be providing (and performing) original music to (author)'s play "De verschrikkelijke moeder" in collaboration with Theatergroep Wats on november 5, 6, 7 at the Zeeheldentheater in Den Haag. Interestingly enough, none of us will actually act. Oh but how we will play!
---
20 September 2009 - "Merced" got a nomination as Album of the Year in The Hague. We're proud of that, because musicwise there's a lot of things happening in this city. We've got some very tough competitors, so we'll need all the help we can get. We could say lots of things about it, but in the end it all comes down to this simple message: Vote for us!
---
6 September 2009 - Lots of nice things were said about us last week. Check out the Media page to see what is written in the magazines
---
2 September 2009 - Mortale hit of week...
Radio Mortale is one of the most interesting music-oriented radios in Amsterdam, focussing on the more alternative side of all things sonic. And they chose our song Shangrila as their hit of the week, which we feel very proud of !
A tip to our foreign friends: when in Amsterdam, tune on Mortale, you won't regret it.
---
1 September 2009 - Artist of the Week on musicfrom.nl
Just a fast post to let you know we're Artist of the Week on Musicfrom.nl; as a result, Pascal (helped by Hans) had the opportunity to write a few words on each of the songs of the new album "Merced", and -for those of you who didn't get their hands on it already- there's the opportunity to win signed copies of "Merced". Beware, the interview is all in Dutch!!
---
11 August 2009 - The video of "After hours" has made it to 3voor12TV and needless to say, we're very proud of it. Treat yourself to some good ol' lynchian roadmovie atmosphere and follow them links!
And for all the lowlanders among you, please keep track of our 2 upcoming gigs, at the Tivoli on august 25 (support for Port o'Brien!) and at De Unie in Rotterdam on august 27 for one of their Terra Musica events.
---
28 June 2009 - We also want to point at a radio portrait of Templo Diez (and loosely related side-project Praise the Twilight Sparrow), with interview and live session extracts, which has been done by Berry Kamer for his excellent show Dwars on Radio 6 (VPRO). And yes, it's a Dutch radio, but the interview is in English (tainted with some seriously heavy French accent...). See Dwars Radio
---
26 June 2009 - We're very proud to be featured on the "luisterpaal" of 3voor12 (for the non-Dutch among us, let's say it's the leading alternative Dutch station on national radio). Follow this link (VPRO's Luisterpaal ), click on the merced cover, you'll be able to hear Merced in its entirety as a stream. Ain't life beautiful ? It'll stay on there for about 10 days, so for those who want to have a first taste of Merced, this is your chance.
And to make things even better, we've been fortunate enough to have a very talented young Dutch film gang getting interested in our work, and shooting a video for "After hours" (second track of our new CD Merced). We plan to do some promotion around it after the holiday period, but you can already have a look at it on Youtube
Please, tell us what you think about it, we'd love to her your opinion, as always!
---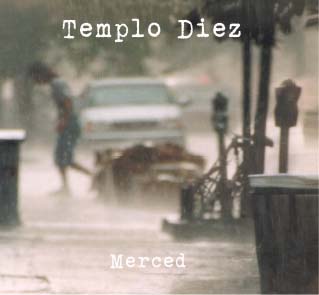 May 2009 - The third installment in the trilogy started with Hoboken and Winterset is now officially out, distributed by Sonic Rendez-Vous in the Benelux (for a start...).
For our European mates out there, you can order Merced online at http://www.plato.nl . For our non-European pals: we'll stock the album on CD Baby very soon, it should save you some shipping costs (we'll let you guys know when it's there). For more good stuff: we got new gigs coming up in the NL, and we'll sell CDs there too.
And again, as always, thank you for your support, it means the world to us!
---
March 2009 - Our new CD 'Merced' has finally arrived from the factory, and it looks (and sounds) really good. Once again the design is made by the always excellent Bas Smits, and this time, we opted for a mastering by David Patillo at Flow in NYC. Expect the formal release to happen in the coming weeks ; till then, please head to our Myspace page where some tracks from the new album are posted (along more ancient ones) and watch this space for more news regarding the release date.
---
26 April 2008 - Spring doesn't seem to stick to our skin, but we've got some nice news nonetheless. First of all, the French label Hinah (www.hinah.com) has released a EP (title: "Crowheart", named after a small town in Wyoming) collecting 4 songs where Gloribel's voice really shines (to give you a taste of the album to come very soon). Please visit Hinah's website and order the EP, it's a beautiful collector item and a road-movie in itself.
Furthermore, we'll play the ultragreat Music in My Head festival on June 14th! If you have the opportunity to come to Den Haag on that evening, do come and check us out. And don't hesitate to come to us after the show, you know we love to talk.
Last but not least, the mixes of Merced are coming to an end. It's been a real journey, with many adventures. We hope you'll like the result. Optimistic release period is June, let's see whether we can make it... Oh and we've got new pictures, taken by the excellent Bas Smits as always.
Our thoughts are with you all, whether you're travelling on foreign grounds, absorbing sun, or hiding in the rain.
---
21 March 2008 - The French label (and more...) Hinah (www.hinah.com) will release a 4-track EP with new material from us (including a completely revisited version of Tide, for those who got their hands on the Performance2 compilation a couple of years ago). The mixing and mastering is just finished ; the title is there (expect a place in Wyoming), but we still keep it secret. Many thanks to Laurent and Eloise for making this possible! We like to consider this EP as a transition between our previous album Winterset and the new album Merced (still fighting with the mixes, for many reasons, but it's getting there) that should see its first official light in a couple of months.
Furthermore, we're going to do a VPRO Dwars session (which is an absolute treat to do). If you don't know that show, just go to www.vpro.nl/programma/dwars/ and listen to their online stuff. Top notch. And then, there are the "thanks": we 'd like to express our gratitude to Mathieu and Thomas who travelled all the way from France to attend our show at the Patronaat, Haarlem. We won't forget that ever. And also our kudos to Aaf and Annieka who saw us in Haarlem 3 years ago when we opened for the Gathering, and were at our show at the Patronaat asking why the hell we hadn't played in Haarlem since then. There are times when things like that really, really matter. Like these days.
---
25 November 2007 - In case you're wondering what the heck we're doing at the moment, the answer is simple: we're (oh so very) busy recording the last part of the trilogy we started with Hoboken and Winterset. Let's give away a couple of details about this new record: Gloribel will take the lead vocals on about half of the songs (and anyone who ever listened to Sal -see MP3 section for the ones who STILL haven't done that...-and to songs of her own project Asphalticow will understand why), the album will be named 'Merced' and will point to California, and Leejon has developped the habit of taping a 0.5Watt battery amp to his guitar neck to produce low-level feedback (trademark technique, don't even think about copying it!). Oh and it already sounds promising (and we're being objective here!!!). You'll be able to judge the result by yourself in april 2008.
---
Shameless plug for Pascal's altcountry combo White Sands: their debut album 'Deseronto' is out ; check their (temporary) website here. And be nice to yourself: order the CD right now here or there, perfect christmas gift!
---
7 July 2007 - After our US/Canada tour back in March, life's been pretty intense (and still is for some of us). All our thanks and well deserved gratitude to our friends across the oceans; we hope to come back as soon as possible. We managed to lay down some seriously great tracks for the new album (best bet for the release: january 2008), we'll keep you updated. After the East Coast (Hoboken) and the Midwest (Winterset), the West Coast will be the inspiration behind the music. In the meantime and among other things, Pascal has found time to lead a Playlab session back in end April (catch a great (Dutch) review on 3voor12.nl), to record an album with his alt.country band White Sands that should be out this fall (if they manage to quit their lowdown Southern procastinating ways) and to cameo with Eva for 2 songs during her Music in my Head gig last month. Busy times, we told you.
On the gig front, a series of gigs is in preparation for the end of the year, but we couldn't resist the pleasure to play at Langweiligkeit (july 28th), one of the coolest festivals in The Hague. If you're in the area on that day, just stop by and say hello.
---
10 February 2007 - Back on tour. We are invited to play the Canadian Music Week Festival in Toronto, Canada. Therefore we organised a one week tour through Canada and a part of the US. check gig section to see where we will play.
---
26 September 2006 - A couple of peachy news after a well-deserved summer (semi-)break:
we'll have a live session broadcast on the VPRO concertzender for the Dwars program - 22:00 on on Thursday 12 October (check out www.vpro.nl/programma/zeldzaamdwars/ and do what you must). Extensive interview by the excellent Berry Kamer and a bunch of songs recorded in Studio Desmets, Amsterdam. While you're at it, bookmark that page and visit it every week, it's a top-notch program.
We've got a couple of nice gigs coming up, see the ...well... 'gigs' section. In particular, kill, steal, hijack, seduce your way to the 15 October living room concert in Rotterdam with the Bullfight and Gitbox (go right now to info.liveinyourlivingroom.nl/kalender_nieuw.html and click on aanmelden, you'll thank us for that!!).
For our American audience (and by that, I mean both North and Sur ;-), our CDs are now available on [www.CDBaby.org] ... come on, look up a little bit, on your right now... yep, here they are, the red and green links to our 2 album pages on CD Baby. Looks almost like a political statement...
Last and not least, we've got our very own myspace page. Go to www.myspace.com/templodiez and drop us a line, be our friends, visit our friends pages, and be oh so nice to each other, people!
---
15 July 2006 - The French indie webmagazine "A Decouvrir Absolument" released a new compilation album. And because it is volume 10 it is a 3 CD compilation and on this compilation there are two tracks from Templo Diez. On the first CD you will find the song Sparkle from our album "Winterset" and on the third CD there is an alternative version of Halogene, previously unreleased. A real collectors item. The album is downloadable, and yes it is FREE! So check out on A Decouvrir Absolument
---
24 June 2006 - We are selected for the Popronde. The popronde is a national festival which travels through 15 dutch cities. This will happen from september 15th to november the 10th. So check out if we will come near you www.popronde.nl
---
9 June 2006 - On june 14th we will do an interview and a live session for VPRO radio show Dwars. The will be broadcast on National radio after the holidays. The exact date will follow
---
22 March 2006 - We are on the 3voor12 luisterpaal. The VPRO (Dutch national radio station) put our new album on line. So take the opportunity to listen to the full album on www.3voor12.nl and click the tab "luisterpaal.
---
8 March 2006 - Tonight, Pascal will play a Playlab session organized by Marjolein Kooimans (bassist of the Gathering) at the Groene Engel in Oss. If you're around, go and have a listen, the session will be headed by Joris Dirks (of Moodswing fame) and promised to be very exciting. See for more about it!
Furthermore, the first reviews for Winterset are in: see press section!
For a very nice interview on the Cucamonga show (on Belgium's Radio 1), have a stroll to http://www.cucamonga.be/interviews/TemploDiez0206.pdf.
Last but certainly not least: we'll support the Italian band Afterhours at the Ekko in Utrecht on saturday 18 march. See our gig section for more dates!
---
7 February 2006 - Today is the day. The release date of our album Winterset. Therefore a brand new website. And tonight the premiere of our Album on Belgian National Radio show Cucamonga. First review already in, see press section!
---
7 February 2006 - Our second album Winterset is on its way. It'll be released on My First Sonny Weissmuller Recordings on February 27th and distributed by Konkurrent in the Benelux. We're VERY enthusiastic about it and we hope you'll feel the same when feeding your CD player with Winterset. More details about this release in the coming weeks!!
---
4 September 2005 - Blow the horns and tinkle the bells , we're selected for CMJ Music Marathon 2005! We'll play CBGB's 313 Gallery on friday sept 16th, 7pm, along with a couple of other US dates in NYC and Providence (RI) on the same week (see the gig section).
On the home front, we're invited for the Crossing Border festival in The Hague (16-19 november), and things are getting more precise for ZXZW in Tilburg on sept 25th. Check out the gig section!
Further, because you're good kids, we got a treat for you fans: you can download a live EP recorded live at Arlene's Grocery in NYC last june. Just go to the recs page, click on the 'download' link, and presto, here's your own private Templo Diez record NY-style. Frankly, isn't life great??
---
2 August 2005 - Yeah, time, time,time... New delivery with pictures from our US/Canada tour in June (see pics section, more to come. Kudos for Bas Smits for his beautiful shots, as always!), an updated gig list (including a set with impro-noise kids AU as Cinema for the Ears at Music in my Head 2005, in Den Haag, 11-12 november!) and more stuff lurking in the coming days, in particular on the download front, so stay tuned!
---
24 June 2005 - We're back from our tour in Canada and the USA. We met fantastic people over there, thanks to everybody who supported us, we can't wait to cross the pond once again!! All cities have been special to us, from Toronto to NY, from Richmond, VA to Philadelphia. For the Dutch-speaking people among you, check our diary there. Special gift: in the MP3 section, you'll find a couple of songs recorded at Arlene's Grocery, NYC, feel free to download!!!
Pics to come in the very near future...
Next time more about our forthcoming new record. Until then, happy jetlag to ya'll...
---
3 March 2005 - Several good news: Templo Diez is selected for NXNE 2005, and will head again to Canada in June, along with fellow bands White Sands and the Ramen. Next to that, on the local front, we'll play a semi-acoustic gig at the Binnenach for the Queen's Night (no, Guigui, it ain't what you think!! See the gigs section). Further, recording sessions are following their way (stretching out of schedule, as usual...), we'll keep you posted about the end result!
---
17 December 2004 - After a crazy october month (and 2 great gigs opening for the Gathering), we're taking a well-deserved break from the stage to work at the production of our new record coming out beginning of next year. Speaking of new CDs, our French label Intercontinental Records is due to release its new "Performance" compilation this month (expect another tasty and generous helping of the brilliant indie sound that blessed the first volume), more news about that when it's out. On the business front, Hoboken is available from more websites around the globe (see list in our recs section). And finally, a couple more Dutch dates in the gig section. In the side lines, let's mention as well that Pascal will go AGAIN to the finals of the Dutch national singer-songwriter competition De Grote Prijs Van Nederland with his (not so) solo affair White Sands. The guy is addicted to the Paradiso, it seems, ah ah ah!
---
2 September 2004 - First of all, we have a new band member: Gloribel Hernández. To add to the already very international profile of the band, Gloribel comes from Venezuela! She'll be in charge of keyboards, bass, samplers, contact mic,... and more generally anything related to the Templo Diez sonic landscape. Baptism of fire in the Doornroosje, Nijmegen, NL on October 6th!
Next, new gig coming in October, including 2 support acts for the great Dutch band The Gathering on October 14th in 't Paard (Den Haag, NL) and the Patronaat (Haarlem, NL). More news on their way, but let's tease you a lil' bit, he he he...
---
23 June 2004 - We're back from a 2-week tour in North America. We had a fantastic time, great response, and we're truly looking forward going back. Many thanks to Jeff, Ben, Harm, Dan, Remco,... well, to everybody who helped make our trip such a fine and smooth time, you know who you are!
New reviews have been added in the press section. Gig-wise, we'll be on stage on July 3rd at the Voorbeeld in Amsterdam, NL, for a very special evening mixing music, VJ's, DJ's, fashion show, art expo and cooking experiments under one banner: 'Show me your waste'! How much trendier can it get ? Pass me the beret....
---
4 June 2004 - More news about our US/Canada tour in the gig section. Check it out!
---
02 April 2004 - Several news dates have been added to the gig section, including (among others) our first gig in Paris at the Guinguette Pirate on April 28th, and a support form the great Timesbold in Den Bosch(NL) on June 5th and Utrecht(NL) on June 6th (see gigs). 2 new MP3s available online, including a live version of "Stay with us" and an acoustic rendition of "Sedan" (see audio). We got a new very positive review in the cult belgian mag Rif-Raf that we'll put online asap. Still busy with the preparation of our Canada/US tour, more details to come!
---
15 February 2004 - On February 17th, we will perform a live session from Studio Desmets, Amsterdam during VPRO's cultural radio show `de Avonden'. The show starts at 9 pm on 747AM or you can listen to it on their internet site. Today, we also got the news that we're invited to perform at the North by North East 2004 festival (10-11-12 June in Toronto, Canada). We'll probably combine this show with several other US and Canadian dates. More news in the coming weeks, stay tuned! Our collaboration with the Dutch experimental/electro/impro/noise duo AU has succesfully led to 'Cinema for the ears', a show mixing pure improvisation and electronically-enhanced' versions of Templo Diez songs, presented on february 8th in Den Haag... more of that in the near future! And last but not least, new reviews this month in the French 'les Inrockuptibles', and webzines Popnews and Nameless (see the press section), plus an interview on Belgium Radio 1 show Cucamonga. Till next time...
---
11 November 2003 - Ok, it's been a while since the last update, so lots of things to mention: First of all, our album 'Hoboken' is officially out, so please go to the Recs page, and order your very own CD! There's a batch of brand new reviews praising the object (cf press), so come on, you can't go wrong!!! On the record front, the French webzine ADA has very recently put together a very nice online compilation, and asked us for a song. Check out the recs' page for more about it. Our two 'In The City' festival gigs in Manchester went really great, we got very nice reactions and we can't wait to go back to the UK and play again!! Back in good old lowlands, our Popronde gig in Nijmegen went very good (see review in press), and we got picked up by Dutch National radio Kink FM last month for its NL Roxx program. Furthermore, we got the honours of an entry in the Pop Encyclopedy of the Dutch Pop Institute.
---
29 July 2003 - A new batch of news today:
We signed last month with Mo' Music Management, the booking agency part of the excellent Muze Records (Eindhoven, Netherlands). They'll take charge of our gigs there from now on. Hoboken will be released this fall on the smashing Intercontinental Records (based in Paris, France) for distro in France, UK, Germany, Japan, - Some very good official news in preparation for a release in the Benelux on a Dutch label (hey, take a guess), but patience -
Furthermore, Templo Diez performed an acoustic session on the cult show Club 3voor12 (formerly Club Lek) on Dutch national radio VPRO. You can find the performance here and the interview (in Dutch!) here.
On the gig front, new dates! Templo Diez has been selected for Popronde, a Dutch multi-city festival extending from September to November. More about that as soon as we have more details.
New reviews in the press section, notably from the cool French mag Magic. Translation will come in due time (yeah yeah yeah, I know!).
And finally, a couple of pictures taken in Texas during our SXSW operation' in March. Check them out in the pix section!!!
---
27 March 2003 - We're back from Texas! The tour went really great there and we want to thank everyone who supported us. Our SXSW gig was fantastic, but the others were truly nice as well (Humble Time at New Braunfels, Wreck Room in Fort Worth). On the US media front, lots of interviews and airplay, in particular on the Good Show on KTCU-FM and on KTSW-FM (thanks again Mike), not to forget a live TV session for Fox TV ! More about all that very soon.
Back home, we have finally more details about our Motel Mozaique gig: it'll be at the Tent on Saturday 29 March, at 3:00pm (quite an experience, it'll be an headphone gig!). Short set it'll be, but we're looking forward to it!!! See the gigs section for more.
Last but not least, our song Sedan is on the homepage of the dutch radio 3voor12 as part of the songs selection of the week! On the same radio, Pascal got interviewed on Wednesday by Sander Kerkhof. Here is the interview online.
---
04 March 2003 - Lots of news on the gig front!
First of all, new dates confirmed for the US tour.
Back in the Netherlands, we will play on 29 March at Motel Mozaique, an excellent art festival in Rotterdam. Another highlight: we will open for Tarentel and Spokane at the Patronaat in Haarlem on 23 April! More details in the gigs section!!!
During our Texas tour, we will be on the 'good show' on 88.7 KTCU-FM. This show got recently recommended by Mr John Peel himself, so we're thrilled!
And last but not least, thanks to KTSW to put songs from Hoboken on rotation on their waves!!!
---
04 February 2003 - At last, the SXSW organization gave us a date for our showcase in Austin : see the 'gigs' section for more! Also 3 new positive reviews of Hoboken you'll find in the press section. This time from Speaker, Music Maker, and Fileunder (great Dutch webmag). And last but not least, we got airplayed in the 'Radar' show of the cult Belgian alternative radio Studio Brussel !
---
09 December 2002 - Templo Diez is invited to the SXSW 2003 festival in Austin, USA in March! That's really fantastic and we're looking forward to it. We're busy with the preparation, starting from - well - NOW!
In parallel, we've got another nice review for Hoboken in the November issue of FRET magazine (a Dutch music mag), and there's a very positive review of The Pet Series vol 1 in the December issue. See the Press section for more about it!
---
24 September 2002 - in parallel to the recent release of the Pet Series volume 1, things are moving on the press front: OOR magazine (biggest music mag in the Netherlands) and Live XS (Dutch national mag as well) are giving very positive reviews about our debut CD "Hoboken". Check-out the Press section for more !!!
---
7 September 2002 - The Pet Series Compilation is ready ! Kudos to Minco, the chief compiler. The result is really great; indie music at its best ! Go to the Recs section for more info or orders.
---
25 June 2002 - The Pet Series compilation will be released in August. More news when deadline approaches! Oh and check-out our page on www.vitaminic.com if you're interested in buying Hoboken.
---
24 May 2002 - Templo Diez will appear in part I of the Pets Peries, a forthcoming CD-sampler from Sally Forth Records (www.sallyforthrecords.com) scheduled to be released this summer. The track 'Sonora, 6am' has been selected by the Sally team to open the compilation. We'll keep you up to date about it!!